720° VR Panoramic Videos of Unilumin Group are now available!
As a leading company in LED technology, Unilumin launches 720° VR Panoramic Videos by using the latest visual technology. These videos adopt 720° immersive VR experience and you can visit Unilumin's three bases at home.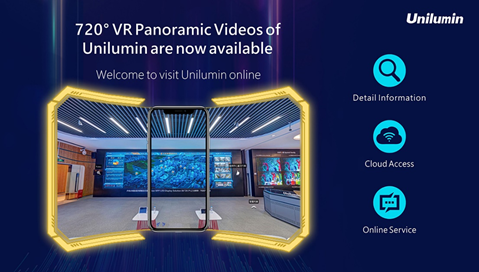 Scene transition
Through the panoramic list or directly click on the guide landmark in the videos, you can travel through the bases of Unilumin as your wish and experience the work and life style of Unilumin.
​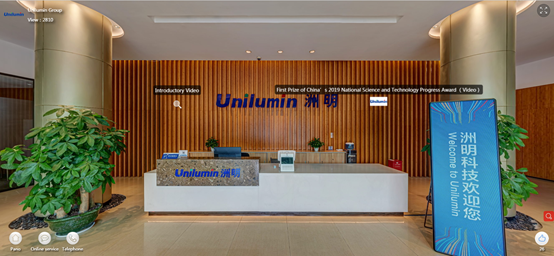 Perspective switch
This system supports free switching of viewing angle, fisheye lens, stereo viewing angle, architectural viewing angle, panini viewing angle, and asteroid viewing angle.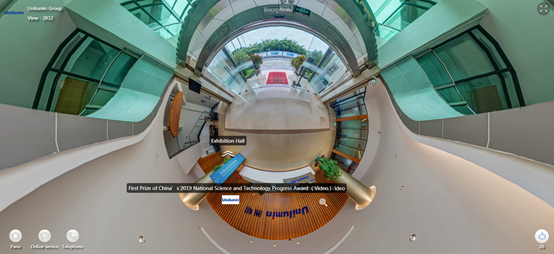 Headquarters
Unilumin headquarters shows the creative applications of Unilumin's innovative products. Visitors can experience the charm of science and technology here.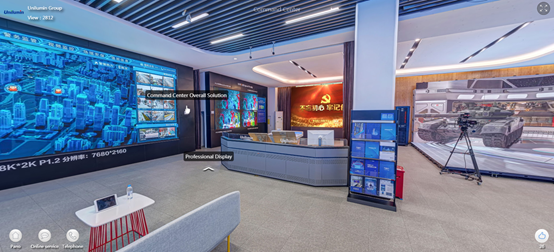 Unilumin R&D Base
Unilumin R&D base covers a total area about 22,000 square meters. Here you can see our intelligent production base and demonstration of how our top quality products been produced.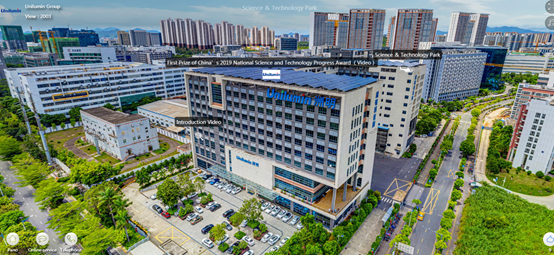 Unilumin Central Laboratory was accredited by CNAS. It has first-class equipment and superior R&D capabilities, which can provide customers with excellent shared testing services.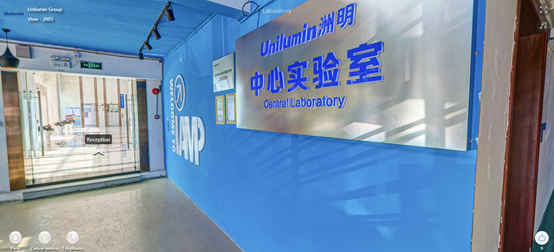 Smart factory
Unilumin smart factory is the largest LED display smart manufacturing base in the world, the total construction area of the base reaches 400,000 square meters. It leads the LED industry in modernization, scale and standardization.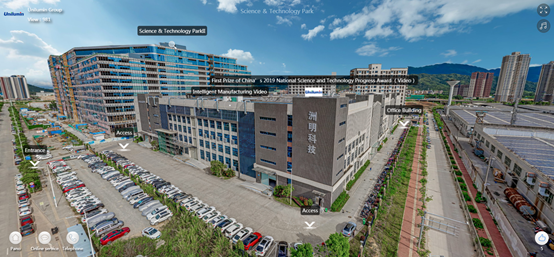 Do you think this is all about Unilumin? In fact, there will be a better experience when you tour the Unilumin 720° VR panoramic videos! You can easily get the most comprehensive scene demonstration of the cutting-edge technology and products of Unilumin.