The UEFA Super Cup final will be held in Budapest's Puskás Aréna will on September 24, 2020 and the two sides are UEFA Champions Bayern Munich and Europa champions Sevilla. According to the European Football Association's decision (UEFA), a reduced number of spectators – up to 30% of the capacity of the stadium – will be allowed to attend. The Puskás Arena can accommodate up to 67,000 people, which means around 20,000 spectators will be able to watch the match on the spot and it will become the first UEFA game with fans back in the stand.
​For UEFA Super Cup, Unilumin Sports will make its debut for such a grand game in the Puskás Arena. In Hungary's largest stadium - Puskás Arena the Supercup will come with high resolution LED scoreboards and perimeter provided by Unilumin Sports and Animative Group that can meet UEFA's highest level tournament requirements. What is more, the arena is the main ground for Euro 2021. The total size of the screens reaches 684.4sqm, which will be greatly helpful for online game participation. With the huge LED and professional sports control system the audience from all over the world will witness the spectacular competition.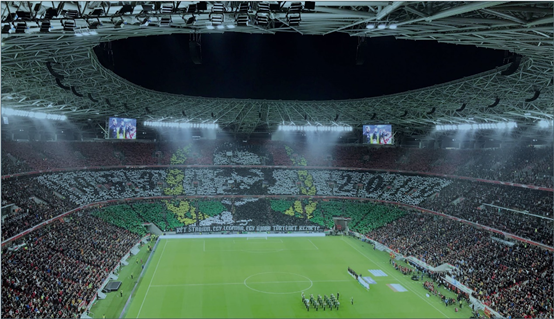 Puskás Aréna ︱ Budapest︱ 684.4sqm
Being dedicated and devoted, Unilumin Sports is the world's leading LED display solutions provider for international sports events, both indoor and outdoor. Unilumin Sports supports sports stadiums and venues with the most advanced LED technology available. Careful design and hard work have enabled Unilumin Sports products to go in line with the application standard of sports fields. Perfect control system for the best display performance and state-of –the art and tailor-made solution for each sport as well as Exciting live content with trustworthy hardware and simple operation procedures. Besides UEFA Supercup, Unilumin Sports also wowed Bayern Munich stadium and Bayer Leverkuse club. Bay Arena is the home stadium of Bayer Leverkusen FC in the Bundesliga with over 30,000 capacity and Unilumin Sports provided it with over 720sqm high resolution LED screen. With the mission of bringing fans engaging and broadcasting like viewing experience with broadcasting-like videos and images on the screen, Unilumin Sports will present audience a perfect show in the UEFA Supercup game.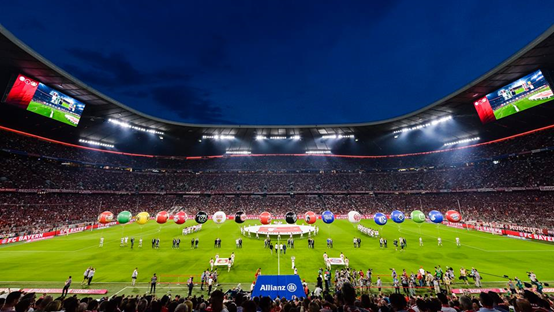 Allianz Arena︱ Bayern Munich︱ 460 sqm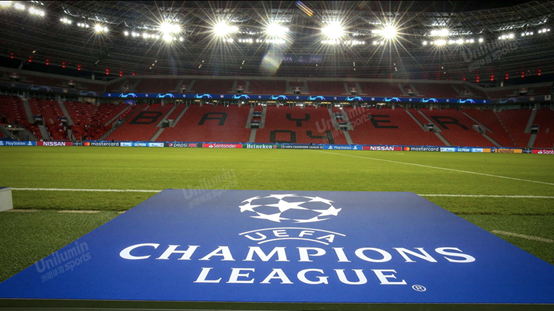 Leverkusen FC︱Bay Arena︱720sqm
Visit https://www.uniluminsports.com/ for more information.