​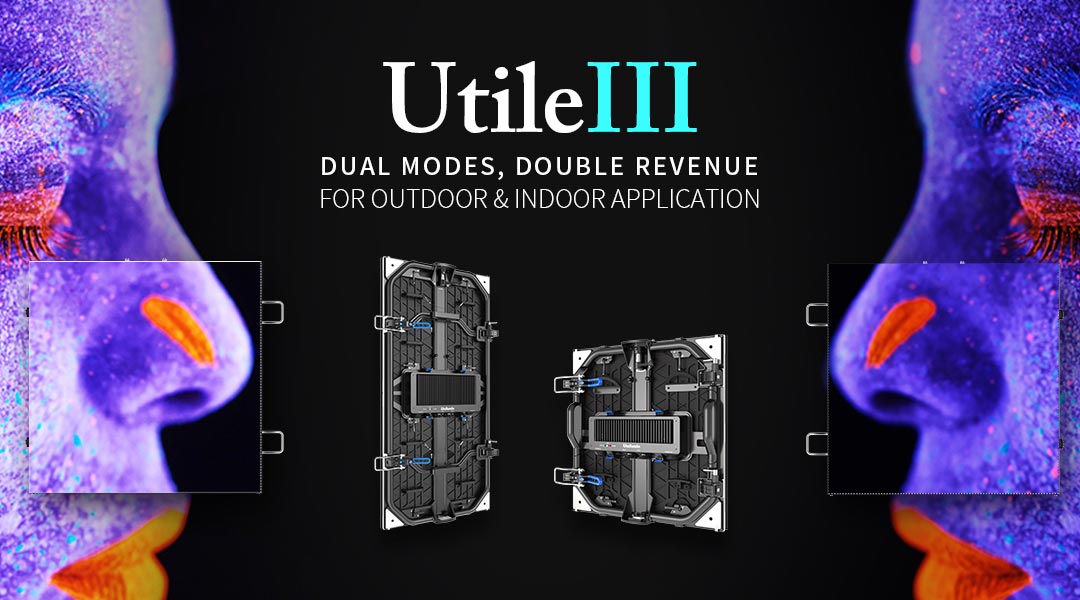 As an innovator in the LED display industry, Unilumin is launching an outdoor and indoor dual use rental LED panel - UtileIII.
1. DDC technology to realize outdoor & indoor dual use
To realize dual use, UtileIII features a built-in brightness control solution which is named DDC technology. Day Mode and Night Mode can be easily switched by changing the brightness while maintaining the grayscale to an appropriate degree. It perfectly solves the pain point for event planners:
When outdoor LED displays are applied to indoor events or nighttime applications, a normal operation would be decreasing the screen brightness to 10% directly. This will cause a visible loss of greyscale, therefore, affecting image color and display quality. If event planners want to ensure good image quality, it will be a long complicated process to adjust parameters even for professional technicians. In this case, DDC technology keeps a balance between brightness and greyscale while maintaining a stunning image quality.
2. High ROI 3.9mm LED video panel
New brightness control solution provides additional revenue potential for video rental professionals by supporting both outdoor and indoor applications.
UtileIII strengthens the investors' competitiveness at the outdoor market. Equipping with the black SMD configuration, its higher contrast ratio, high definition image, and smaller pixel pitch can satisfy high profile occasions which enquiring a nearer viewing distance to enjoy an up-close experience. Meanwhile, UtileIII covers the current mainstream of indoor 3.9mm application, the potential applications at both the indoor and outdoor market provide investors more possibility of entering new markets.
3. Combination of Unilumin rental product features
In addition to the dual-use function, UtileIII inherited a series of classic design concepts and features of Unilumin rental products: tool-free rear maintenance, one-person installation, flexible concave & convex curve installation.
Specifically, for the structure, UtileIII continues the high acclaimed design features of UpadIII series and shares the compatible accessories (including hanging and stacking structures); as for the touring function, it adopts the dolly design of UpadIIIH's professional touring system.
Ever since its launch, the new product has attracted huge interest from the AV hire market for introducing new technology to supplement the market gap. In the coming April, Unilumin will present UtileIII at Prolight+sound and NAB Show in a hanging format adjacent to customers, welcome to visit our booth at:
Prolight+sound Messe Frankfurt 2019, Booth: B48 Hall 4.0
and
NAB Show 2019, Booth: SL10610