December 4, 2019 (Shenzhen, China) – Mr. Steven Wu, Unilumin's General Manager, and Mr. Beson Fei, Director of Unilumin International Marketing Center, received a Kenyan delegation last Thursday at Unilumin's Headquarters in Shenzhen, China. The delegation from Kenya was on a tour in China to learn about the country's public security management as well as hi-tech development such as LED display technology.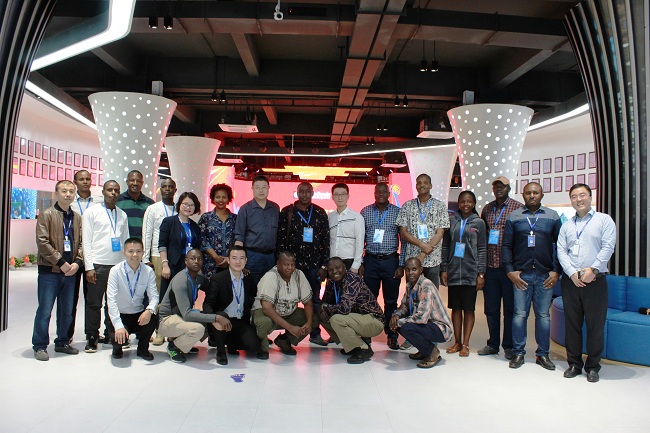 During the delegation's tour in Unilumin's showroom, Mr. Benson Fei explained the advantages of LED display technology and also introduced the company's history, culture, and products to the delegation.
"Unilumin's LED display screens are flexible and robust enough to fit in all kinds of usage environments and provide stunning visual experience," said Mr. Benson Fei when talking about Unilumin's core competence.
Unano series, winner of international awards
Having won multiple international design awards, such as Golden Pin Design Award, Reddot Design Award, and Red Star Award, Unano Series is widely recognized by the global design industry. The product reduces the pixel pitch to bring a higher resolution image with more details. The innovative COS technology not only helps to achieve a higher display effect from the improved contrast ratio and flatness, but it also extends the lifespan from the enhanced waterproof and anti-collision ability.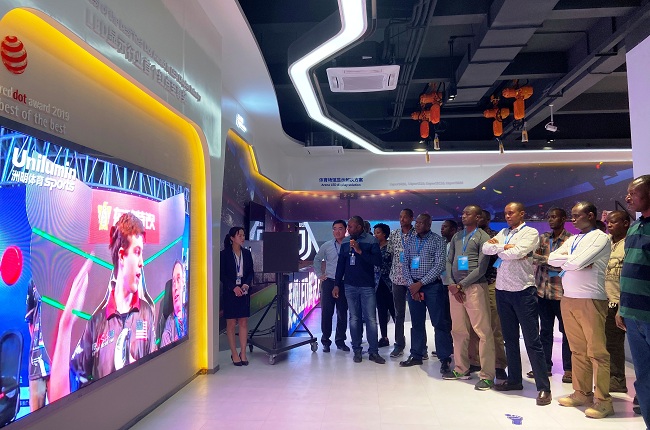 Unilumin Sports, LED supplier for FIBA competitions
As part of the showroom tour, the delegation was also shown Unilumin's LED integrated solutions for sports events.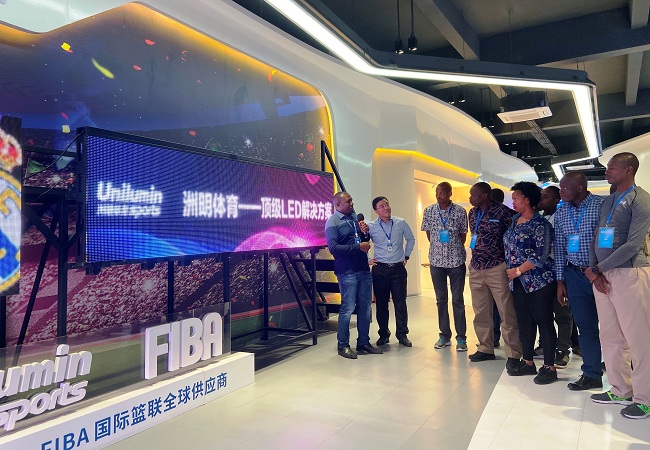 Four months previously, the company has engaged in a five-year partnership with FIBA. As part of the collaboration, Unilumin acts as the long-term LED supplier for FIBA's top-level international competitions, including the 2019 Basketball World Cup and the 2023 Basketball World Cup.
"FIBA and Unilumin, both international organizations, have the same values and ideals and are committed to making sports business perfect. In the strategic layout of sports, both sides have long-term planning and common goals. We believe that the cooperation between the two sides will definitely promote the development of basketball sports to a higher level," said Mr. Leenders in a press conference.
Immersive experience in the showroom
In the end, Mr. Benson Fei took the delegation to the showroom center where the company's rental LED technology is employed. Equipped with UpadIII Series, GslimS Series, Uslim Series, and two other series, the central area creates an immersive LED experience for showroom visitors and also provides live events and touring organizers with an ideal LED display solution.
​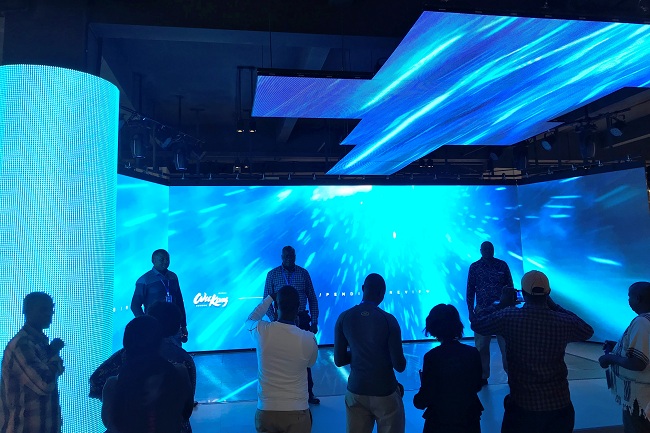 Unilumin's role in the Belt and Road Initiative
Under the background of the Belt & Road Initiative, cooperation is tightening between Chinese companies and the participating countries, including Kenya, Pakistan, Cambodia, and many others. As a result of seeking cooperation opportunities, an increasing number of delegations on different levels from those countries are visiting China every year.
As an LED display product and solution provider, Unilumin takes an active role in contributing to the development of the Initiative. In response to the Initiative, Unilumin serves as a technology learning center that shares with delegations LED display technology information and that gives demonstrations of LED display solutions.