​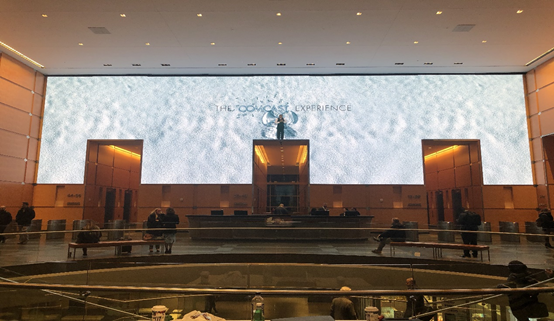 ​Unilumin LED Display at Comcast
The Comcast Experience has begun this year's Holiday Spectacular in Philadelphia, headquarters of the US broadcaster Comcast, where they installed a massive 86ft wide by 25ft high Unilumin LED display in the lobby creating the highest resolution digital art. The massive direct-view LED display boasts a resolution of more than 28 million pixels delivering realistic images so clear, that it appears to be three-dimensional.
This project turned Comcast Center into a hot destination in Philadelphia capturing thousands of visitors since the beginning of holiday show.
Artist David Niles of Niles Creative Group (NCG) was brought in to design an inviting destination that reflects Comcast Experience's ideas.
Corporations are getting more aware of the advantages of cutting-edge LED display technology, which provides seamless ultra-clarity, high brightness, longevity. And lobby installation is one of the best ways to maximize their influences. Unilumin has successfully completed many important lobby installation around the world and helped corporations to spread their value.
Shown below are Unilumin's lobby installations around the world: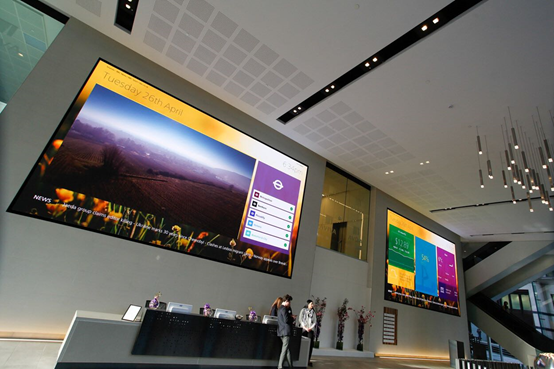 Upanel1.5, Aviva, UK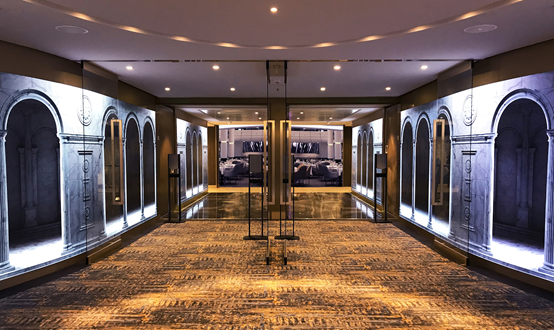 Flexible LED 1.9m, Spectrum of the Seas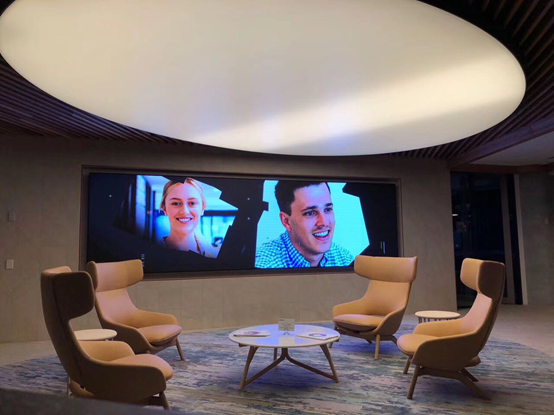 Upanel1.9S, Deloitte, Australia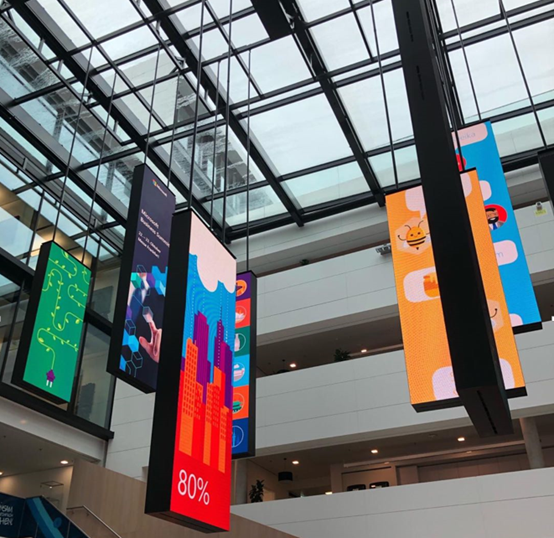 Uslim3.9, Microsoft, Germany
For more information please contact us via sales@unilumin.com