September 26, 2019 (Yokohama, Japan) - Unilumin officially announced its latest overseas office in Japan through an opening ceremony. The opening of Unilumin's office attracted attendees from all around the country, who were eager to explore the showroom, get hands-on experience on the LED screens, and find out how Unilumin's latest international location will benefit the industry in Japan.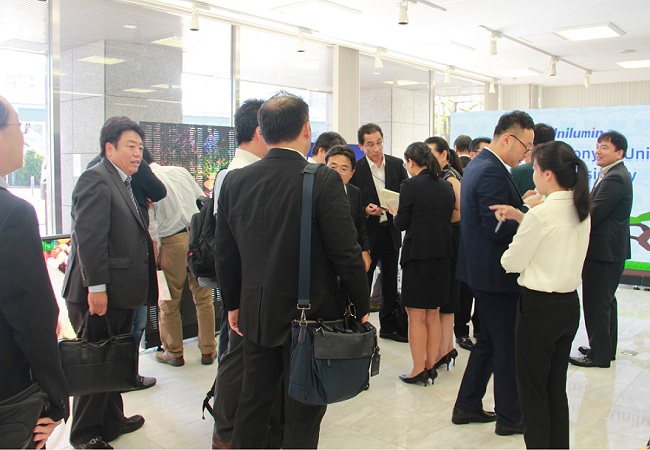 Located in Yokohama—the most populated city in Japan, Unilumin's Japanese office is easy to visit since the location lies right in the hub of port of Yokohama and is within easy reach of the Tokyo International Airport.
Displaying Technology
The office has been specially designed to become a showroom to showcase Unilumin's latest product innovations. The exhibition area is filled with a broad range of LED screens and divided into various parts dedicated to their markets and applications. For Unilumin, it's important to showcase what they provide for segmented markets and applications so that customers know exactly how they can invest in their LED screens more effectively.
As well as acting as a showroom, the office also features a large flexible space designed to cater to corporate events, client meetings, training, and many other activities.
Strengthening local support
Improving regional services and facilities is a priority in Unilumin's strategic plan to achieve international growth. With a local office in Japan, Unilumin can not only respond fast to customers' feedback but also deliver timely services to customers across the country.
The Japanese office is Unilumin's fifteenth overseas location worldwide and the fourth in the Asia-Pacific region amid the company's pursuit of more rapid growth, following the Singaporean office that opened in the first half of the year.
To arrange a private visit or to book a meeting with Unilumin Japan, please send your request to sales@unilumin.com.