Calvin Klein Store | Kslim3.9 | Indonesia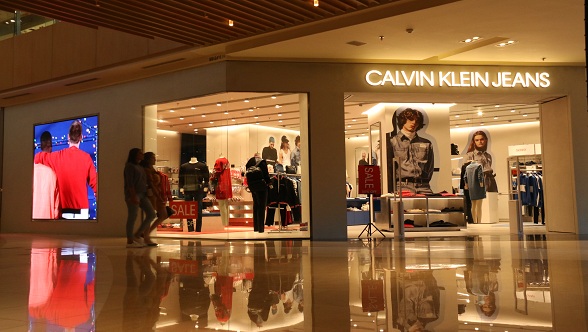 Calvin Klein expected a display production that not only looks great to fit its brand that exemplifies bold, progressive ideals but is also flexible in its use and easy to service. Unilumin Kslim perfectly met the demands – creative design, lightweight and slim, and magnetic front service. The 2.5 meters by 2.5 meters LED signage stands out in the mall and engages the audience quickly and effectively.
ION Orchard | Uslim2.9 | Singapore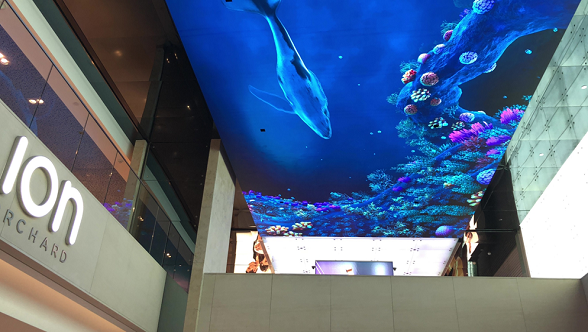 Unilumin's innovative, flexible LED signage offers perfect digital signage for ION Orchard, a shopping center in Singapore. With a total area of 315 SQM, the Uslim series LED ceiling screen was installed above the main elevator that accesses to 335 food and retail outlets in the mall. The features of seamless display and high definition image turn the mall into a vibrant destination that attracts, inspires, and engages visitors with visually impactful shopping experience.
​STC Senayan (Jakarta) | Ustorm10 | Indonesia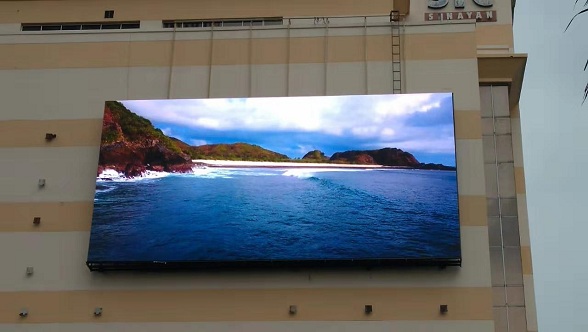 The Ustorm series outdoor LED screen has become a landmark in Jakarta's CBD since it was put into use. In all types of lighting conditions, the high-definition large screen can be seen clearly from long distances. With outstanding heat dissipation and waterproof capabilities, the 16.8m wide by 8.4m tall LED signage stays strong enough in the city with a typical tropical climate and continues to enhance the perception the audience have of the business advertised.
24 Kilates Bangkok | Kslim3.9 | Thailand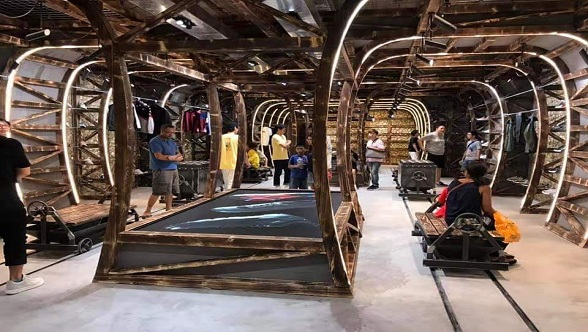 Installed in the premium sneaker store at Central World, the biggest shopping mall in Bangkok, Unilumin's Kslim presents a perfect digital image inside the bustling shopping destination. The screen is super lightweight to be able to realize a speedy installation. And with magnetic modular design, service can be run fast enough to ensure the smooth operation of the store's commercial activities.
GKY Church | Uslim3.9 | Indonesia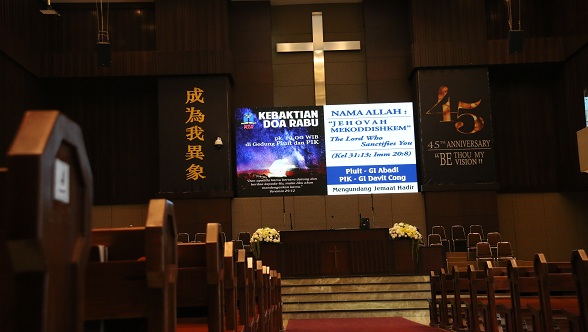 With the features of high definition and lower cost, Unilumin's Uslim fits the vision and budget of GKY Church in Indonesia, a religious country that houses more than 60,000 churches nationwide. The 5-meter-wide by 3-meter-high LED video wall, along with premium sound and lighting systems, enhances the overall experience in communicating messages, news and worship.