From August 31st to September 3rd, the annual LED display industry event ISLE successfully took place at Shenzhen International Convention and Exhibition Center. Unilumin was invited to participate in the exhibition with its full range of products, LED solutions for command center and intelligent city as well as other innovative achievements.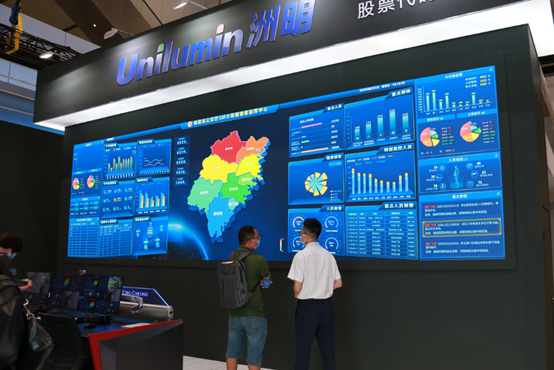 At this exhibition, Unilumin demonstrated the use of fully mature Unilumin Command Center's overall solution in public security, emergency, transportation, emergency rescue and other fields through the small pixel pitch LED large screen. The dynamic high-definition display screen and abundant functional applications have attracted a large number of viewers to come for consultation.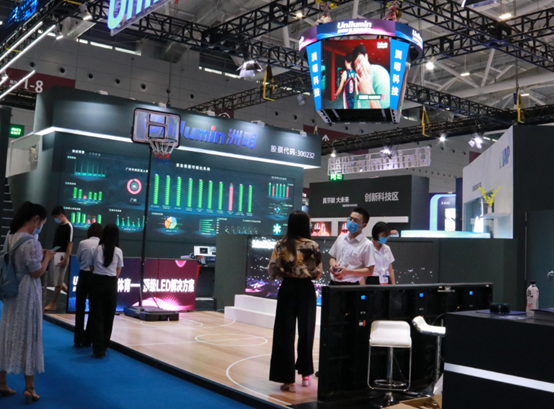 Unilumin's intelligent city solution also received great attention on site. The solution is composed of Unilumin 5G intelligent pole, intelligent city operation center and Unilumin LED display, which uses intelligent poles to realize front-end information collection and perception, 5G for efficient transmission, and LED displays to provide visual presentation and intelligent interaction of big data. Through the live demonstration, the audience has a better understanding of the operation mode of intelligent cities.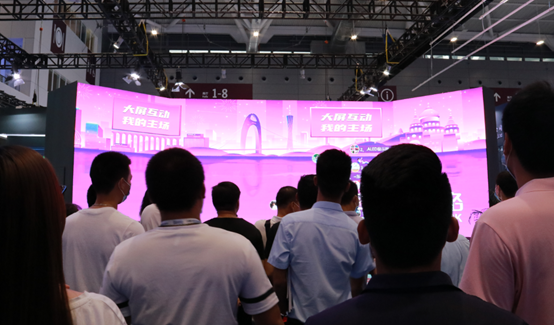 Unilumin also specially set up an intelligent conference area and intelligent sports area at the booth. Through these areas, audiences experienced a new interactive experience of real-time video conferencing with large conference screens and mobile phones. In addition, Unilumin UMini, transparent screen, intelligent pole, energy-saving outdoor display and other innovations have also received great attention from the audience.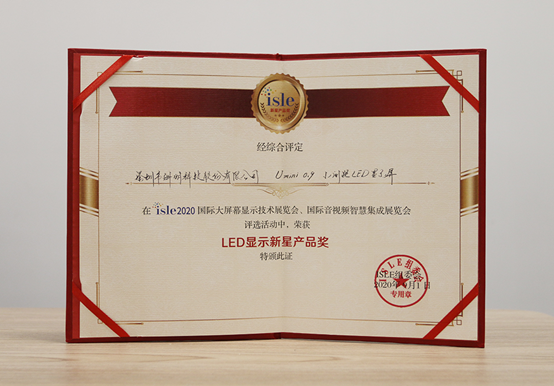 In the subsequent 2020 ISLE LED Display Excellent Product and Rising Star Product Award Ceremony, Unilumin's UpanelII product, which won the German Red Dot Award, IF Design Award and other top international design awards, won the LED Display Excellent Product Award again. The latest generation of Mini LED products-UMini0.9, which was applied in the Great Hall of the People and successfully created a new interactive video experience for the National People's Congress of China, won the LED Display Rising Star Product Award. Unilumin's product strength is once again recognized for its excellence.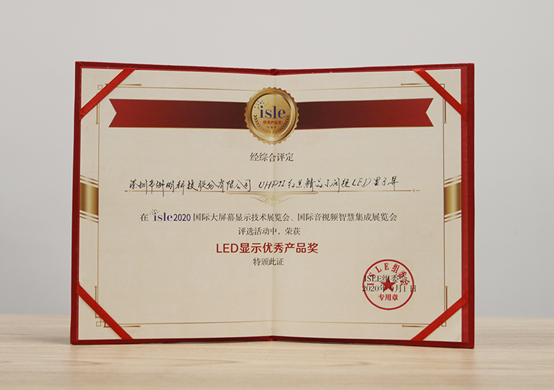 ​
As a leader in the LED industry, Unilumin has been committed to technology and product innovation and leads the industry with advanced LED products and solutions. In the future, Unilumin will continue to focus on breakthroughs in LED technology, and continue to practice the corporate mission to add luster to human's better life.