30th September, Shenzhen Unilumin Group Co., Ltd officially singned the contract with Guangqi Honda for LED display project. As the domestic leading automobile brand, Guangqi Honda distributes sales outlets all over the country. For the second rising of the company, Guangqi Honda has started up project for New Standard of store building at the end 2012 and make gradual remoulding for 480 stores in China, from July 2013. The LED display project will injected fresh energy for the company's development.
Mr. Xianqing Xia,vice - president and sales director of Guangqi Honda, Mr. Guangchao Cai, Deputy general manager of Unilumin, and Mr. Hang Liu, vice - president of Unilumin attended the signing ceremony. Depends on technique and channel advantages, Unilumin cooperates with Guangqi Honda to build perfect and large - scale LED display project.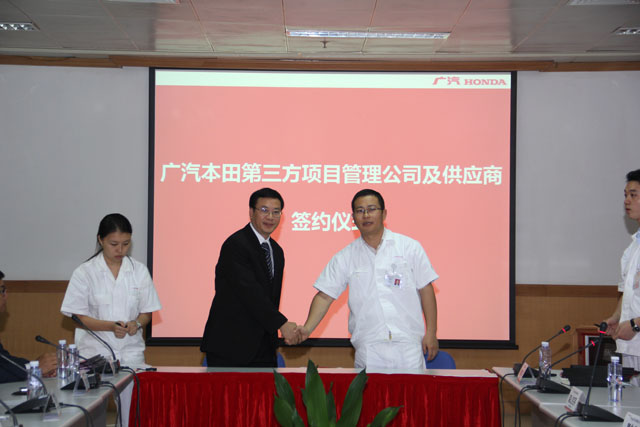 The Signing Site of LED Display Contract Between Unilumin and Guangqi Honda
According to the agreement between two parts, the LED display project will be finished within two years. The total investment of the project is RMB 80 million and total screen area reaches to 7000 square meters. 480 4S shops of Guangqi Hongda will be installed HD LED displays by Unilumin with each shop's screen area of 15 square meters. These LED displays will be the important platform for Guangqi Honda on image promulgation, message releasing and video advertising.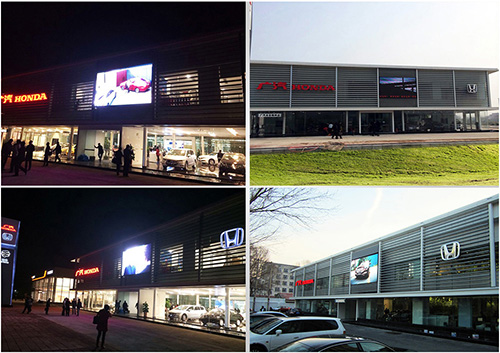 As reported, this project will adopts Unilumin P10 HD LED displays with latest system control technique to realize cluster network control. That is to say, the control center of Guangqi Honda can make synchronous control and management on the video content for 480 4S shops so as to realize effective real - time monitoring and management. In addition, it can also make separate control for each store.
As the first - class LED display brand, Unilumin has successfully completed and serviced many global well-known projects including Tian'an Men LED display project for the 60 anniversary of the People's Republic of China, Shanghai Expo, Guangzhou Asian Games and 2013 KAZAN Universiade. This project is another large - scale LED display case of Unilumin after the project of KAZAN Universiade. The cooperation with Guangqi Honda full reflects the strong production capacity and huge market share of Unilumin. It also full affirmed that Unilumin has possessed advanced technology in LED display field.