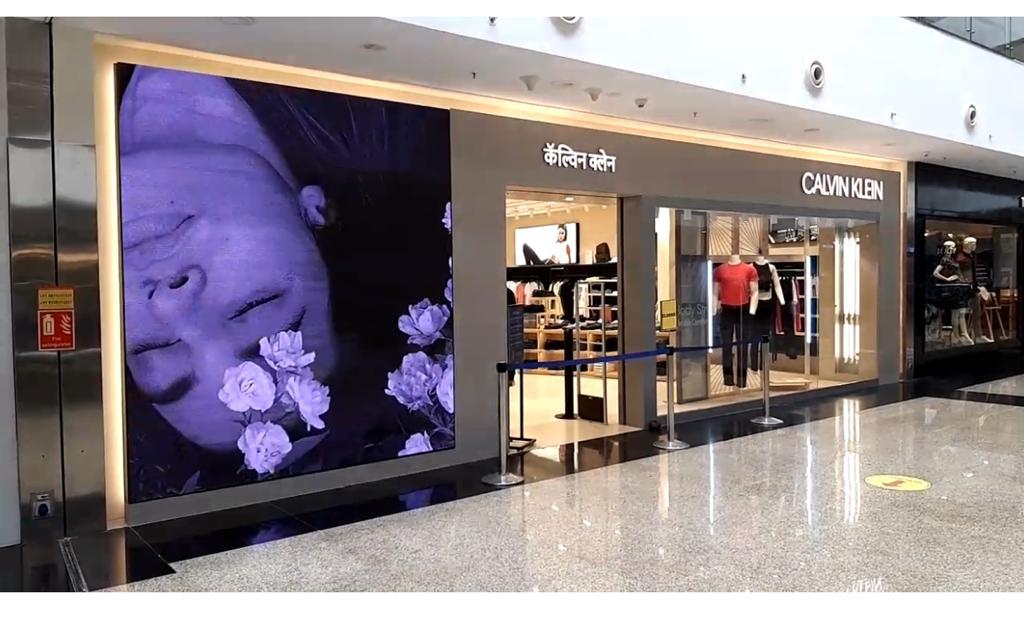 The visual solution helps retail businesses to narrate the brand and product story, educate consumers about the pieces, and ultimately make the items displayed more desirable. That's why global brands rely on LED displays in their store.
Recently, Calvin Klein was looking to thrill and inspire its customers through visual solutions and they have entrusted the task with Radiant Synage, who has rich experience in delivering on-stop active LED displays engineering and customer service across India. This project was a challenge due to its urgency of delivery which was requested as two weeks. And as a global fashion brand, Calvin Klein stores has a high requirement for product quality— dynamic image performance and a high refresh rate are the musts. Luckily, Unilumin distributions' TB modules have met all the requirements within budget.
With efficient collaboration between Unilumin's Indian local team, directed by Vineet Mahajan and Radiant Synage team, 3.8 meters by 2.8 meters TB modules installed at the entrance of Calvin Klein store in Mumbai. It displays the design style and concept of the brand with dynamic colors driving traffic into the store.
Mr. VenkateshS the director of Radiant Synage Private Limited commented "We had full faith in the quality of Unilumin products and it turned out to be the right decision when we received the package on time which is just two weeks, the packaging was excellent with zero damage"
TB modules series is a new product line of Unilumin distribution. With its remarkable durability, excellent display performance, and affordable price TB modules have quickly been recognized by the market. Another successful installation of the TB series is at Yuehui Shopping Center, a landmark in Guangzhou City, a virtual waterfall created with TB modules P2.5mm. The screen featured a high definition picture quality setting a dynamic tone in the shopping environment.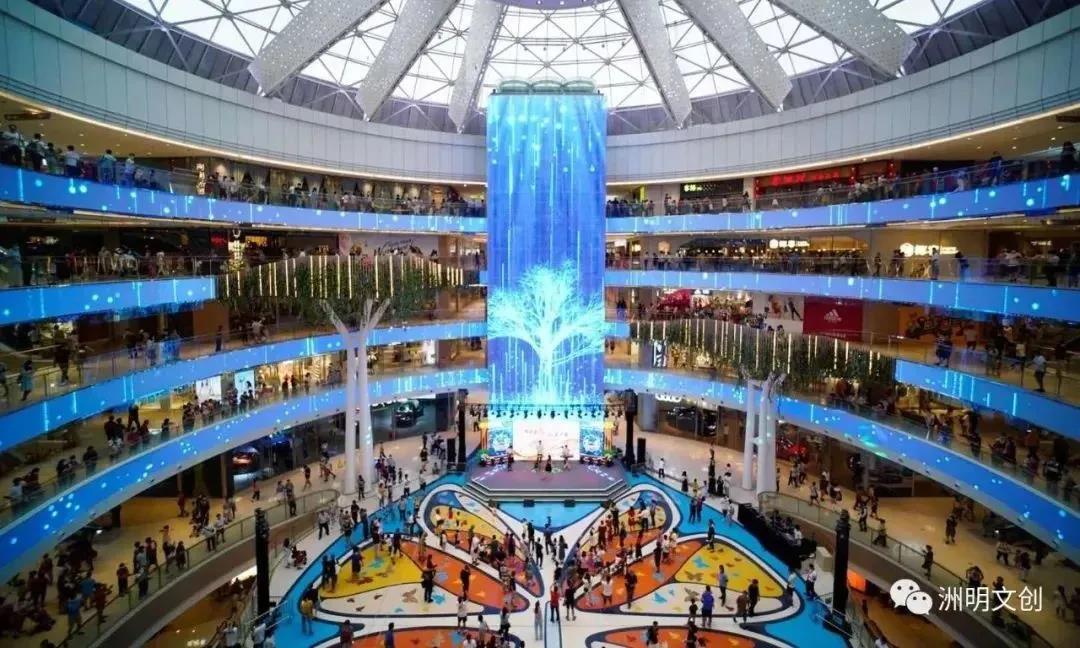 The store environment is the ultimate showcase and the physical touch-point between the brand and the customer. In the digital age, it is important for brands to take advantage of visual technology and create a retail environment that can offer a richer experience for customers.
As one of the top LED displays and solutions providers around the globe, Unilumin offers a creative and diverse range of LED display products for commercial applications. The excellent work of Unilumin in this particular field has been received the trust and respect of Fortune 500 including Huawei, Volkswagen, Nike.