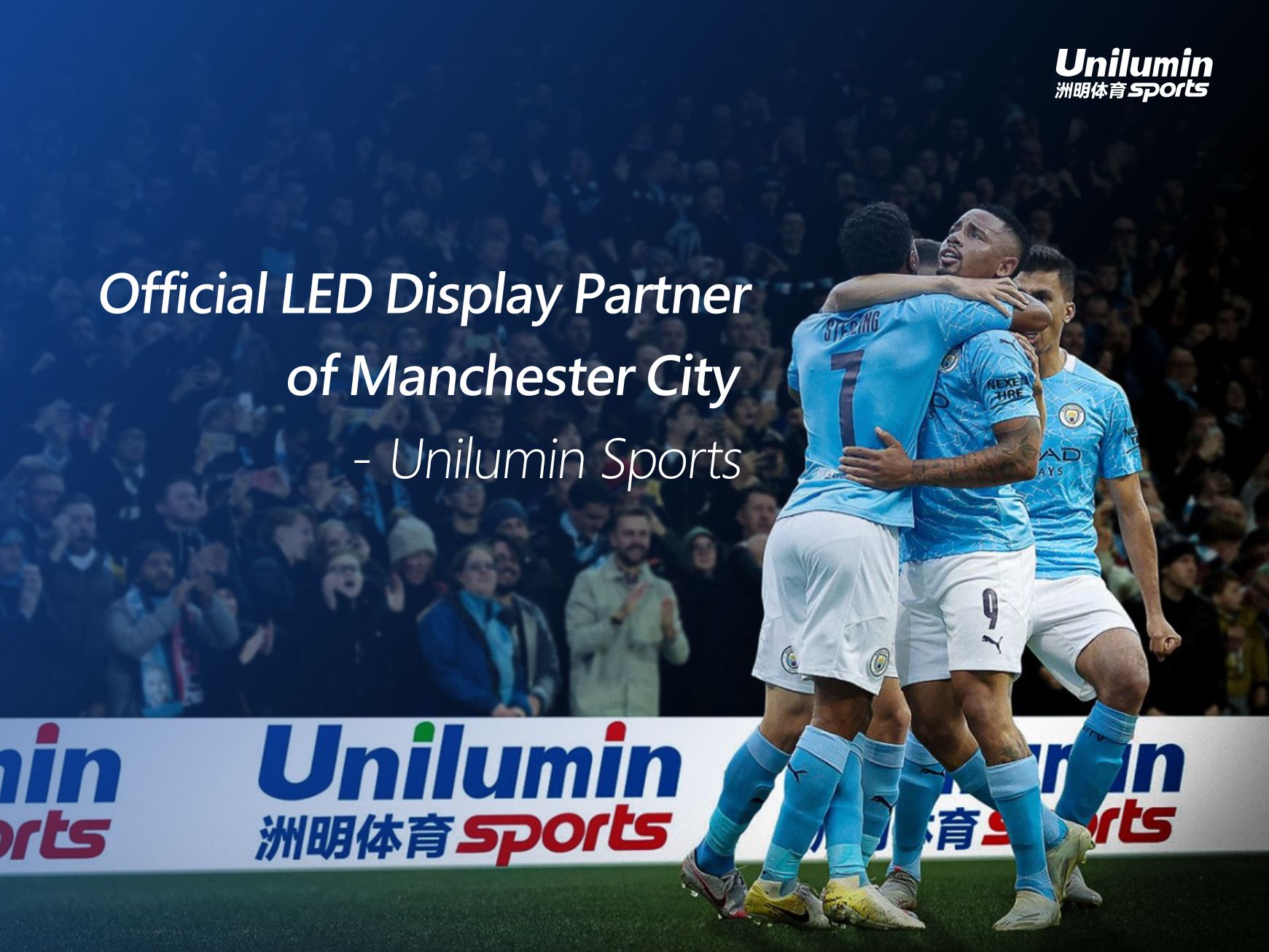 Unilumin, a leader in LED displays and lighting solutions, to become an official LED display partner of Manchester City Football Club
Manchester City Football Club has announced a global partnership with Unilumin Sports, the world's leading LED displays solution provider for global sports, focused on its advanced pitchside LED solutions.
Manchester City Football Club as the top flight of English football has shown unwavering passion by fans. Throughout its proud history, the club has built a deep, lasting kinship with communities in Manchester and Cities further afield.
To deliver a top-level captivating fan experience and create authentic connections with their audience in the Premier League, Manchester City chose Unilumin sports as its LED display partner to provide its pitchside LED innovations and technologies for the Etihad Stadium, where the Manchester City FC plays its domestic and UEFA Champions League, a spectacular 55,000 seat arena that City has called home since 2003.
As part of this new partnership, Unilumin will leverage its relationship with Manchester City to showcase its high-tech pitchside LED solutions and create experiences to engage with its customers and stakeholders around the world. The Club will also explore opportunities to develop its pitchside signage and display infrastructure through Unilumin's technology and expertise.
Stephan Cieplik, Senior Vice President of Global Partnerships at City Football Group commented: "We are delighted to announce this new partnership with Unilumin Sports. Unilumin's world-leading technology puts them at the forefront of their industry and we have been impressed with both their drive to constantly innovate and quality of their solutions. We look forward to developing this relationship and sharing our expertise together."
Paul Liu, Director of Unilumin Sports commented "Unilumin's award winning signage and market proven solutions have benefited sports clubs, organisations, and stadium owners all over the world and our latest venture into Premier League football with Manchester City only strengthens our position as the industry leader in LED displays."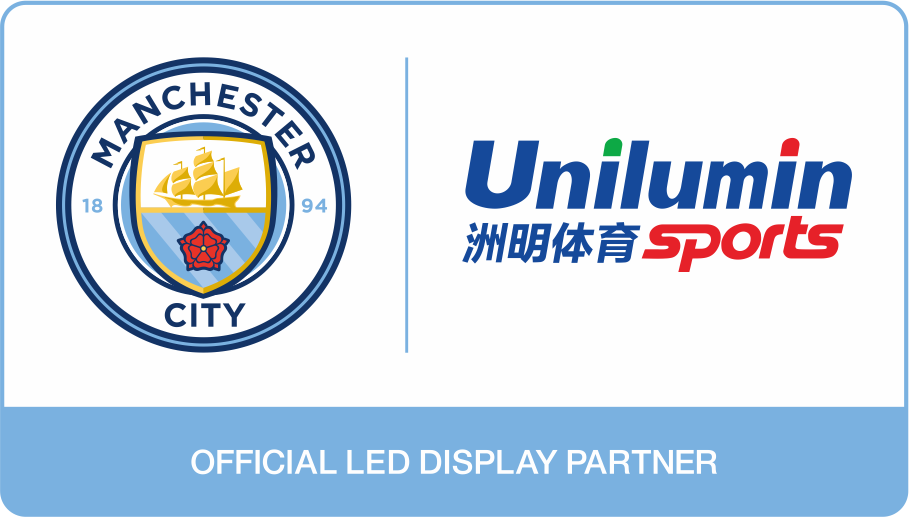 About Unilumin Sports
Unilumin Sports is committed to providing first-class professional LED solutions for international events in areas such as baseball, cricket, ice hockey, basketball, equestrian, rugby, racing, swimming, and e-sports.
Unilumin Sports is the partner and official supplier of the FIBA International Basketball Federation. Unilumin Sports provides customized management solutions for sports venues and events, which have innovatively integrated audiovisual systems, lighting systems, and control systems. Unilumin Sports solutions have been applied for International events such as the Russia World Cup, Basketball World Cup, Kazan Universiade, and Sochi Winter Olympics.
About Manchester City Football Club
Manchester City FC is an English Premier League club initially founded in 1880 as St Mark's West Gorton. It officially became Manchester City FC in 1894 and has since then gone onto win the European Cup Winners' Cup, six League Championship titles, including four Premier League titles (2012, 2014, 2018, 2019), and six FA Cups. Manchester City FC is one of eleven clubs comprising the City Football Group and counts New York City FC and Melbourne City FC among its sister clubs.
Under manager Pep Guardiola, one of the most highly decorated managers in world football, the Club plays its domestic and UEFA Champions League home fixtures at the Etihad Stadium, a spectacular 55,000 seat arena that City have called home since 2003. Today, the Stadium sits on the wider Etihad Campus, which also encompasses the City Football Academy, a state-of-the-art performance training and youth development facility located in the heart of East Manchester. Featuring a 7,000 capacity Academy Stadium, the City Football Academy is also where Manchester City Women's Football Club and the Elite Development Squad train on a daily basis and play their competitive home games.